Lora / June 2, 2017 — Comments Off

on Lily for British GQ
Lily is featured in the July issue of British GQ. The first outtakes have been added to the gallery and below, you'll find an excerpt of her interview. We will add the scans as soon as they become available so stay tuned!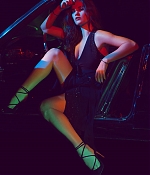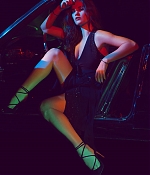 GALLERY LINKS
Studio Photoshoots > Outtakes & Sessions > 2017 >
Session 001
BRITISH GQ – Throwing her corset to the wind, the darling of period dramas Lily James is a force to be reckoned with as she changes gear in Baby Driver. Read this extract from the full interview in the July 2017 issue of British GQ.

Lily James on criticism of her Cinderella costume
"The press were saying I'm a bad role model. I've always been healthy. I eat! I do have a tiny waist and quite big hips so it looks in proportion, you know? I have an hourglass shape."

Lily James on hearing of women on set being asked to lose weight
"Yeah, I've heard that story. And you hear those stories all the time. It's so disheartening. I hope it's not getting worse, because people are talking about it and people are aware."

Lily James' role models
"I love Michelle Williams. I've watched every film Michelle Williams has ever done. I probably love her because she's the opposite of me, such stillness, such mystery."