By Manon on January 16, 2023
It's barely mid-January and Lily James already went out twice this year! She first went out on January 10th to the famous Golden Globes Awards, and then a second time last night, on January 15th, for the Critics Choice Awards. On bith events Lily James reunited with her Pam & Tommy co-star Sebastian Stan.
Now used to the brand, Lily James wore a gorgeous bright red Versace gown along with Harry Winston jewelry and Chanel makeup for the Golden Globes Awards. For er second event, she wore a custom dress by Oscar de la Renta and some Charlotte Tilbury makeup. Both looks are absolutely wonderful and Lily was glowing as always!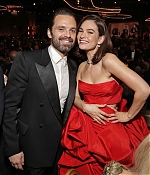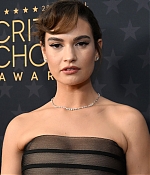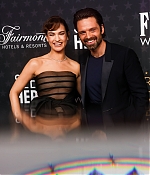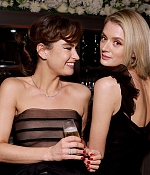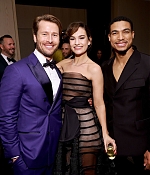 By Manon on February 20, 2022
Hello everyone! Our gallery has been updated with missing outtakes and portraits from various Lily James' photoshoots as well as some untagged versions of already existing files. You can now find 230+ new HQ outtakes from 2012 to 2020, so make sure you check them all out!
By Lora on April 23, 2018
Lily was spotted at the Tribeca Film Festival this weekend to attend the premiere of 'Little Woods' alongside co-stars Tessa Thompson, James Badge Dale and director Nia DaCosta. High quality pictures from the red carpet and portraits have been added to the gallery!